3D printing and CNC processing services
The most advanced technologies at your disposal to ensure the best results using the most suitable material for all of your projects.
Our production technologies
MJF Multi Jet Fusion
MJF technology
Learn more about technology
Multi Jet Fusion (MJF) technology is a 3D dust-bed printing system developed by HP. Unlike SLS technology, this technology does not require a laser to sinter the material. A powder bed is deposited inside the print build and heated to a fixed temperature. A melting agent is deposited on these powders where the material will have to melt and a finishing liquid is deposited on the contours of the level to improve the resolution of the parts. Subsequently, the lamps slide over the level distributing the heat, the deposited agent absorbs the heat and helps distribute it evenly. This process is repeated for each level: in addition to guaranteeing the perfect adhesion of the layers, it allows for a fixed production time and a consequent reduction of costs.
Fused Deposition Model
FDM technology
Learn more about technology
Fused deposition modelling or FDM creates the components layer by layer by depositing discrete material via a 0.40 mm diameter nozzle. The print head moves in XY and deposits a single layer. Subsequently the printing plane, the Z axis, moves downwards to allow the deposition of the next layer. The printing plate and chamber are both heated and temperature controlled throughout the production process to ensure printing success and process repeatability over time.
Masked Stereolithography
MSLA technology
Learn more about technology
Masked Stereolithography (MSLA) is a 3D printing or additive manufacturing process that uses UV-sensitive liquid resins as a material. These UV rays are used to impress a selected area (through a mask) of the print area that will then solidify. Level after level, the desired object will be created, from the bottom up. The peculiarity of this 3D technology is the high degree of definition that can be achieved as each level is only 50 µm high. The resins are characterized by an extremely homogeneous and smooth finish. Finally, many industrial resins offer interesting performances such as Tough Resin or High Temp Resin.
Our 3D printing materials
What is 3D Printing?
Industrial additive manufacturing, or 3D printing, provides materials suitable not only for the creation of prototypes, but also of final parts produced in large numbers. Polymers with high mechanical performance, resistant to high temperatures and the action of chemical agents mean you can always identify the most suitable material for each application. It is defined as Additive Printing because the material is added only as and when necessary, avoiding waste. For this reason, it is an extremely economical production technology, which however produces a really high final quality.
​
3D Printing Technologies
Of all the main 3D Printing technologies, the most famous is definitely Fused Deposition Modelling, or FDM. This technology deposits the filament through a nozzle to create the final part from the bottom up. Using this technology it is possible to produce parts made with polymers for high performance such as PA12 + Carbon Fibre Nylon, PEEK or PEEK with Carbon Fibre.
A revolutionary technology of recent years is HP's Multi Jet Fusion. This technology, based on powders, makes it possible to make parts with properties similar to polymers made with injection moulding, for a much lower cost for up to 2000 copies. In addition to the remarkable mechanical properties, the advantage of MJF technology lies in the rapidity of production that allows you to have prototypes or runs even in 2 days. Finally, masked stereolithography, or MLSA, is based on the UV photography of special resins and is distinguished by its excellent finish and degree of detail. Also in this case we find very interesting industrial materials, such as Tough Resin or High Temp Resin
Lathing
5-axis CNC machining: Lathing
Learn more about technology
Weerg's wide range of CNC lathing machines offers the best flexibility in selecting the best technology and production equipment for each application, based on the geometry to be produced. This allows us to guarantee our high quality standards and offer competitive prices
Milling
5-axis CNC machining: Milling
Learn more about technology
The milling operations reach their maximum capacity in 5-axis machining centres. Productive flexibility and otherwise impossible geometries become a reality thanks to this cutting-edge equipment
Drilling
5-axis CNC machining: Drilling
Learn more about technology
Weerg's wide range of CNC drilling machines allows you to have the flexibility to select the best technology and production equipment for each application, based on the geometry to be produced. This allows us to guarantee our high quality standards and offer competitive prices
Our materials for processing
What is CNC Processing?
CNC processing, which means computer numerical control, are machines controlled by a computer rather than by the direct intervention of an operator. This guarantees extreme safety in the production process through CNC machines.
Among the CNC machines, the best technological performance is obtained from the 5-axis CNC machines continuously: these machines are able to work an object on 5 different axes without having to reposition it.
The CNC machines are instructed in the operations to be carried out to obtain the finished part from a CAM operator: this specialized figure creates a machining program that is then transmitted to the CNC machine to start the operation.
Traditionally, this production technology is defined as subtractive manufacturing: in fact it starts from a portion of raw material and is processed by chip removal until the finished part is obtained
​
Types of CNC Processing
With CNC machines, different types of production machining are carried out by chip removal; the most versatile processing is definitely the 5-axis CNC milling. This processing allows the workpiece to be processed with different tools, or cutters, on 5 axes without the need to reposition the part.
CNC lathing, on the other hand, is based on the rotation of the object to be processed and the tool is moved by the lathe turret towards the component being processed. Material is then removed evenly, creating cylindrical and conical areas. Finally, CNC drilling consists of the creation of precision holes, tapping, centring, boring or threads on a given object.
Why choose Weerg as a manufacturing partner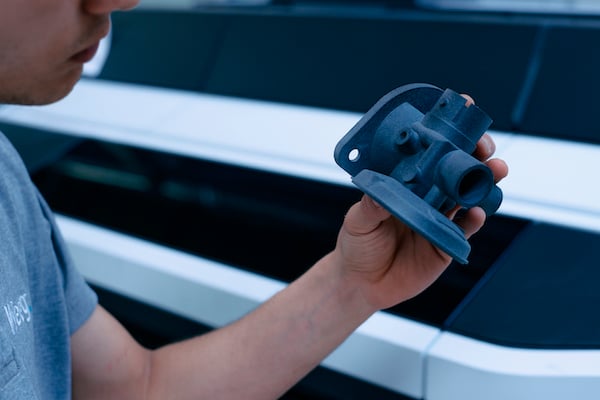 Manufacturing of the future
Precision and technological innovation
Online manufacturing has made it possible to reduce the waiting time for a quote, directly providing an instant online price calculated using a proprietary algorithm. The efficiency of our production allows you to have perfect parts shipped in two days after a double quality check.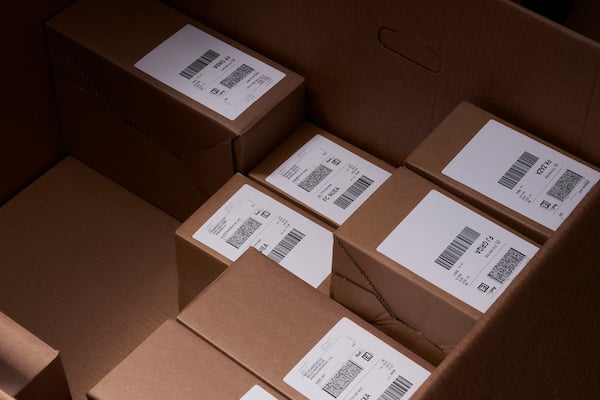 A reliable partner
Quality, cost, timing? Nothing is left uncovered
Thanks to an efficient and optimized workflow, it is not only our budget to be clear and fast, but all of production. Receive your projects quickly and securely, without delay, just as you ask, without any modification.
Frequently Asked Questions
Where will my components be produced?
Weerg is a completely Italian company and has its own machinery and means for the processing of all your orders, the items will only be made at our headquarters in Gardigiano di Scorzè (VE)
How do you protect my designs?
We take the intellectual property of your projects very seriously, so we adopt 3 very effective systems that make our service completely secure: 1 - End-to-end encryption: only you have access to your files. 2 - Specialized staff for the validation of your quote. 3 - Confidentiality Agreement (NDA)
Yes, Weerg is an e-commerce and as such only operates online. We operate exclusively online but we are available for meetings, with other companies, upon appointment arranged via email at: info@weerg.com Only in this way can we provide the best service with real-time quotes, guaranteed delivery times and on-time shipments.