VERSATILE W135 RESIN
The High-Performance 3D Printing Material for Prototyping, Automotive, and Consumer Electronics
All uploads are encrypted end-to-end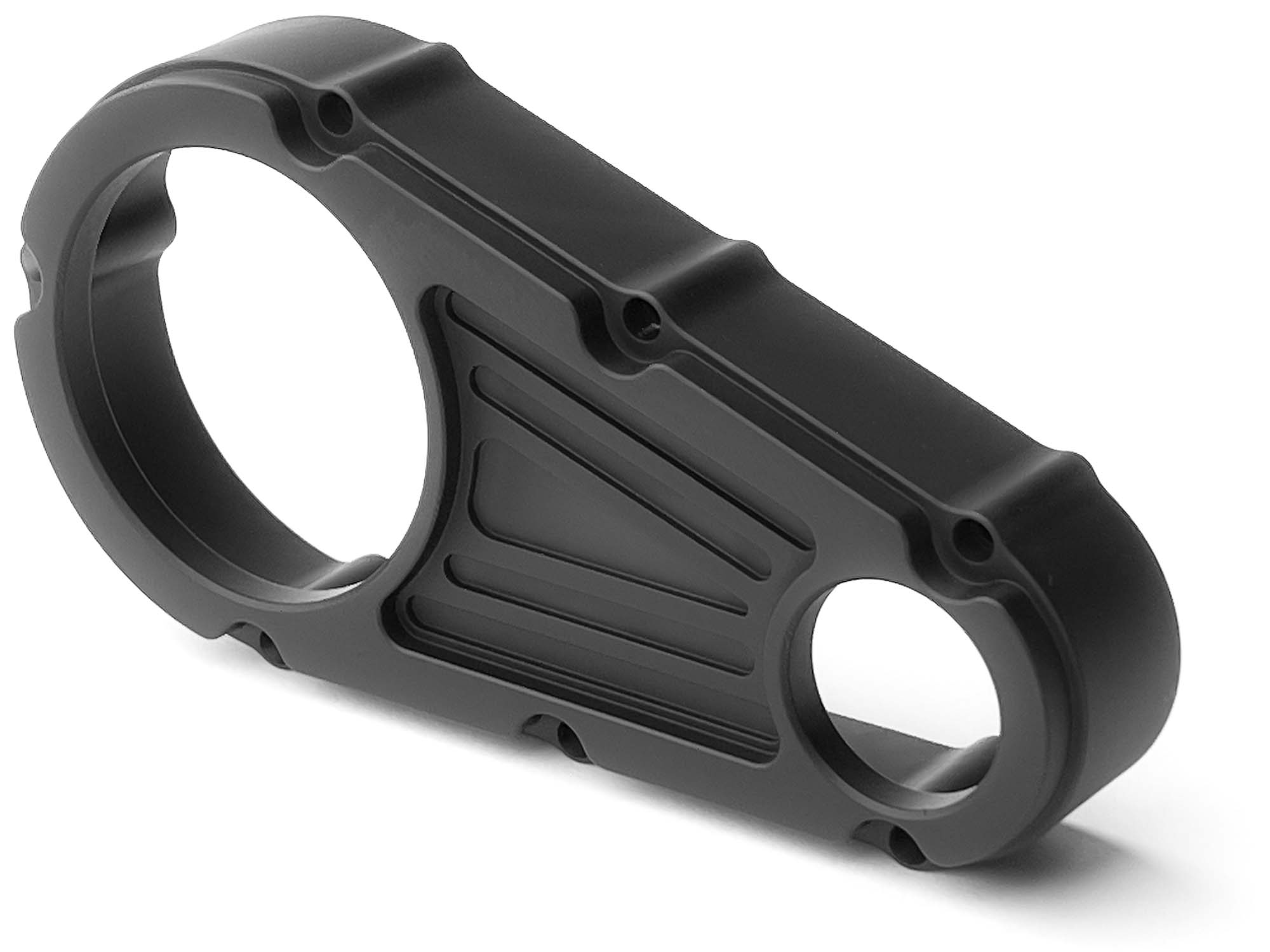 PROS
Excellent Isotropy

Long-Term Stability

Balanced mix of Properties



CONS
Translucency in Thin Sections

Limited Color Options
MAIN FEATURES
3D Printing process:

MSLA
Tolerances: ± 0,30mm < 100mm / ± 0,3% > 100mm
Max size: 274x155x400 mm (10.8x6.1x15.7 in)
Lead time: <2 days


Excellent Isotropy
This resin offers uniform mechanical properties in all directions, making it ideal for complex structures where strength and integrity are required from various angles. This feature minimises weak points and promotes structural uniformity, offering greater confidence in the performance of the resin in different applications.




Long-Term Stability
W135 Resin maintains its structural and thermal characteristics over an extended period, ensuring the durability of the 3D printed parts. This long-lasting stability makes it an ideal choice for applications that require a material to withstand the test of time without degradation.
Balanced Mix of Properties
This resin provides an excellent combination of mechanical strength and thermal resistance, making it highly versatile for a range of applications. Its balanced profile ensures that it can meet the diverse needs of industries such as automotive and consumer electronics without compromising on performance.
Versatile W135 Resin is a 3D printing material that owes its name to its numerous uses in additive manufacturing. It is a viable substitute for injection moulding for both prototyping and production runs, and typically finds application in automotive, electronics and consumer goods.
Pros
• Excellent Isotropy
This resin offers uniform mechanical properties in all directions. This is an essential feature for complex structures where strength and integrity are needed from various angles.
The isotropic nature of this resin avoids the need for specific build orientations during the 3D printing process.
As a result, you can expect a more straightforward design-to-manufacturing workflow, saving you time and resources.
• Long-Term Stability

W135 Resin is thought to maintain its structural and thermal features over an extended period, giving you long-lasting, reliable 3D-printed parts.
Lower maintenance costs and higher reliability make it an ideal choice for long-term projects and applications where part longevity is crucial.
This stability extends to resisting environmental factors such as humidity and temperature changes, further enhancing its suitability for tough applications.
• Optimal Balance of Properties
With an excellent blend of mechanical strength and thermal resistance, this resin is highly versatile, suiting a wide range of applications.
Whether you're dealing with high-temperature environments or need a material that can withstand mechanical stress, this resin is the one you are looking for.
Industries like automotive, aerospace, and consumer electronics will find this resin particularly useful due to its well-rounded performance profile, capable to meet multiple stringent requirements simultaneously.
Cons
• Translucency in Thin Sections
In some cases, the material may not be completely opaque in thin sections, which could be a limitation depending on the application.
• Limited Color Options
Currently, this resin is only available in black, which may limit its suitability for projects requiring multiple colors.
Comparison to other materials
ABS (Acrylonitrile Butadiene Styrene)
Isotropy: ABS lacks the isotropic characteristics of W135.
Stability: ABS has good stability but is prone to warp if not properly managed.
Mechanical & Thermal Properties: ABS has good mechanical properties and better thermal characteristics.
PETG (Polyethylene Terephthalate Glycol)
Isotropy: PETG shows more uniform properties than PLA and ABS but not as uniformly excellent as W135.
Stability: PETG is stable over the long term, but the W135 resin still outperforms it in this regard.
Mechanical & Thermal Properties: PETG offers a good balance but isn't as versatile as W135 in both mechanical strength and thermal stability.
Nylon PA12
Isotropy: Nylon materials generally show good isotropic behavior but not as consistently as W135.
Stability: Nylon is generally stable but it absorbs moisture, which can compromise its long-term reliability.
Mechanical & Thermal Properties: Nylon has good mechanical properties but lacks the thermal stability offered by W135.
Conclusions

Finally, Versatile W135 Resin shows a strong case for a go-to material in various industries, from automotive to consumer electronics. Its exceptional isotropy, long-term stability, and balanced mechanical and thermal properties make it a highly adaptable and reliable choice for 3D printing applications. While it has some drawbacks, such as limited color availability and translucency in thin sections, its overall performance profile often outweighs these limitations.
When compared to other common plastics like PLA, ABS, PETG, TPU, Nylon and Polycarbonate, W135 Resin offers a unique combination of attributes that can meet demanding project requirements. Whether you're looking to replace traditional injection molding techniques or need a high-performance material for complex assemblies, Versatile W135 Resin could very well be the material you've been searching for.
"Highly Impressed with W135 Resin! Used it for an automotive project and it delivered on all fronts—uniform strength, durability, and thermal resistance. A must-try for serious engineering work."
Tensile breaking load

69 MPa

Modulus of elasticity

2940

MPa

Elongation at break

8 %

Density

1,1 g/cm³

Melting temperature

-

Hardness

89 D

Yield strength

-
QUOTE IN 1 SECOND WITHOUT COMMITMENT
DON'T WAIT: UPLOAD YOUR 3D FILE AND GET A QUOTE FOR YOUR PARTS NOW!
Upload your 3D file to get one step closer to manufacturing your parts.
free instant quote