Nylon PA 11
It is more flexible and impact resistant than PA12, and is more environmentally friendly; moreover is resistant to many chemicals, offers excellent wear and abrasion resistance, and has low friction properties.
All uploads are encrypted end-to-end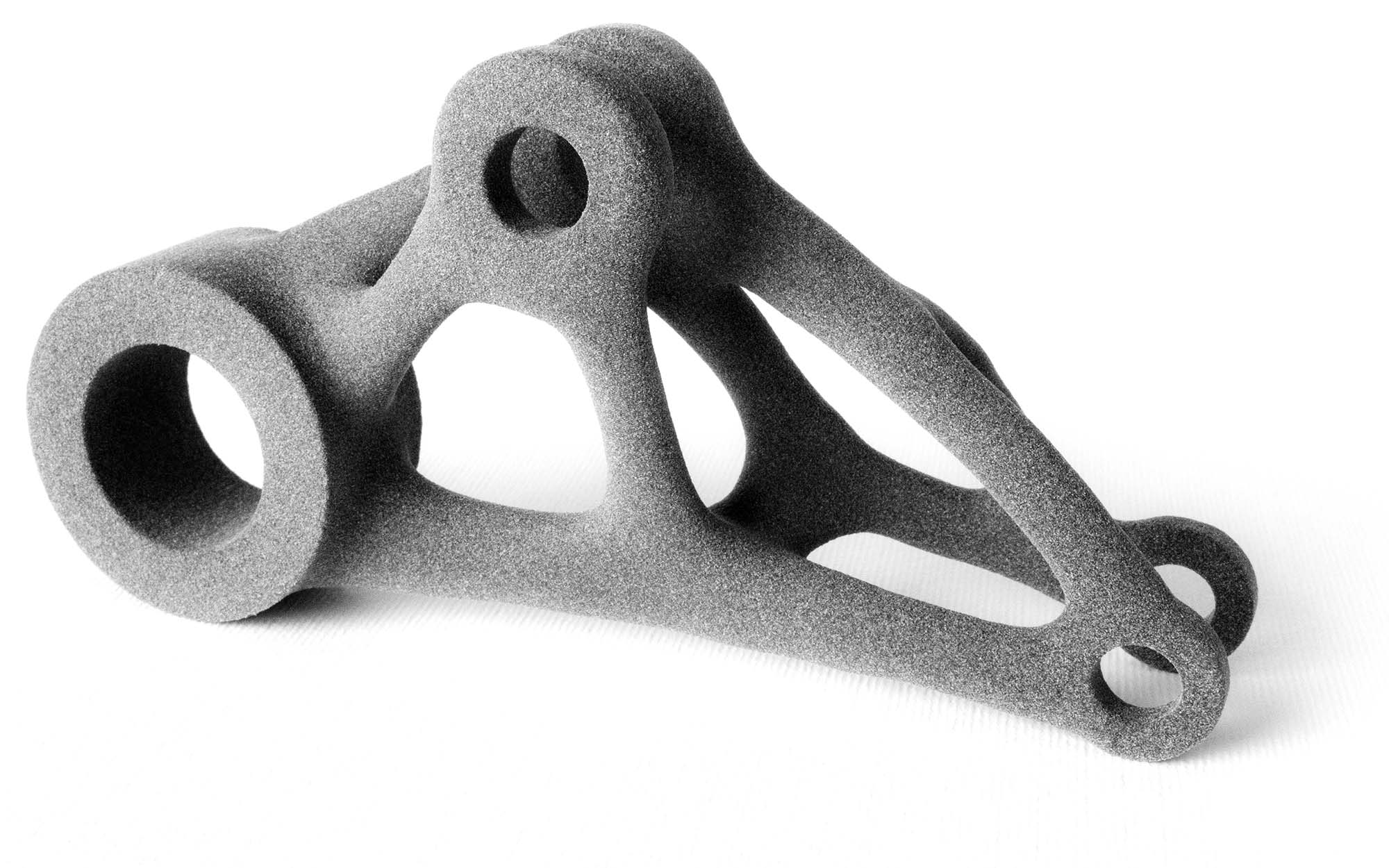 PROS
More flexible than PA12




and more impact resistant




Produced from green renewable sources

Better to reproduce small details and low thicknesses
CONS
Larger tolerances with respect to PA12

A little hygroscopic

More expensive than PA12
MAIN FEATURES
3D printing process: MJF
Tolerance: < 100mm ± 0,50mm; > 100mm ± 0,5%
Max size: 380 x 284 x 380 mm; 15 x 11.2 x 15 in
Lead time: <5 days
Nylon PA11 is a superior engineering thermoplastic that provides superior performance for a wide range of applications. It is more flexible and impact resistant than PA12, offers better chemical resistance, and is more environmentally friendly than other engineering thermoplastics.
PA11 is suitable for a wide range of industrial applications as it has excellent mechanical properties and can withstand heavy impacts and vibrations. Additionally, it is a bio-based material derived from renewable resources, such as castor oil and sugarcane, making it a more eco-friendly option than traditional thermoplastics.

The mechanical properties of this material give it superior performance when compared to other thermoplastics, making it the ideal material for applications that require superior strength and impact resistance. It is also more heat resistant than other plastics, and can withstand for a limited time temperatures up to 250°C. Furthermore, it is a lightweight material, making it perfect for applications where weight is a major factor.

Nylon PA11 is also highly resistant to wear and tear, meaning it is ideal for applications that require superior durability. It also has superior resistance to a range of chemicals, including acids, alkalis, and solvents, making it a great choice for applications that require superior chemical resistance.

Overall, nylon PA11 is an excellent choice for manufacturers looking for a sustainable, reliable, and high-performance thermoplastic. With its superior mechanical properties, superior chemical resistance, and superior environmental performance, it is the perfect material for a wide range of applications.
Tensile breaking load

54

MPa

Modulus of elasticity

1743

MPa

Elongation at break

39

%

Flexural modulus

1400

MPa

HDT 0.45 MPa

185

ºC

Izod impact resistance

7 kJ/m

²
"As a designer, I am proud to have the opportunity to use my creativity to bring my visions to life and create something that makes a difference."
QUOTE IN 1 SECOND WITHOUT COMMITMENT
how much does it cost to make your parts on PA11?
Upload your 3d and find out now
free instant quote