Steel 11SMnPb37
11SMnPb37 (1.0737) is a high-quality, non-alloyed free-cutting steel designed for machining applications like turning, milling, and drilling, commonly used for precision mechanical components, it offers excellent machinability, faster production, and a better surface finish on machined components.
All uploads are encrypted end-to-end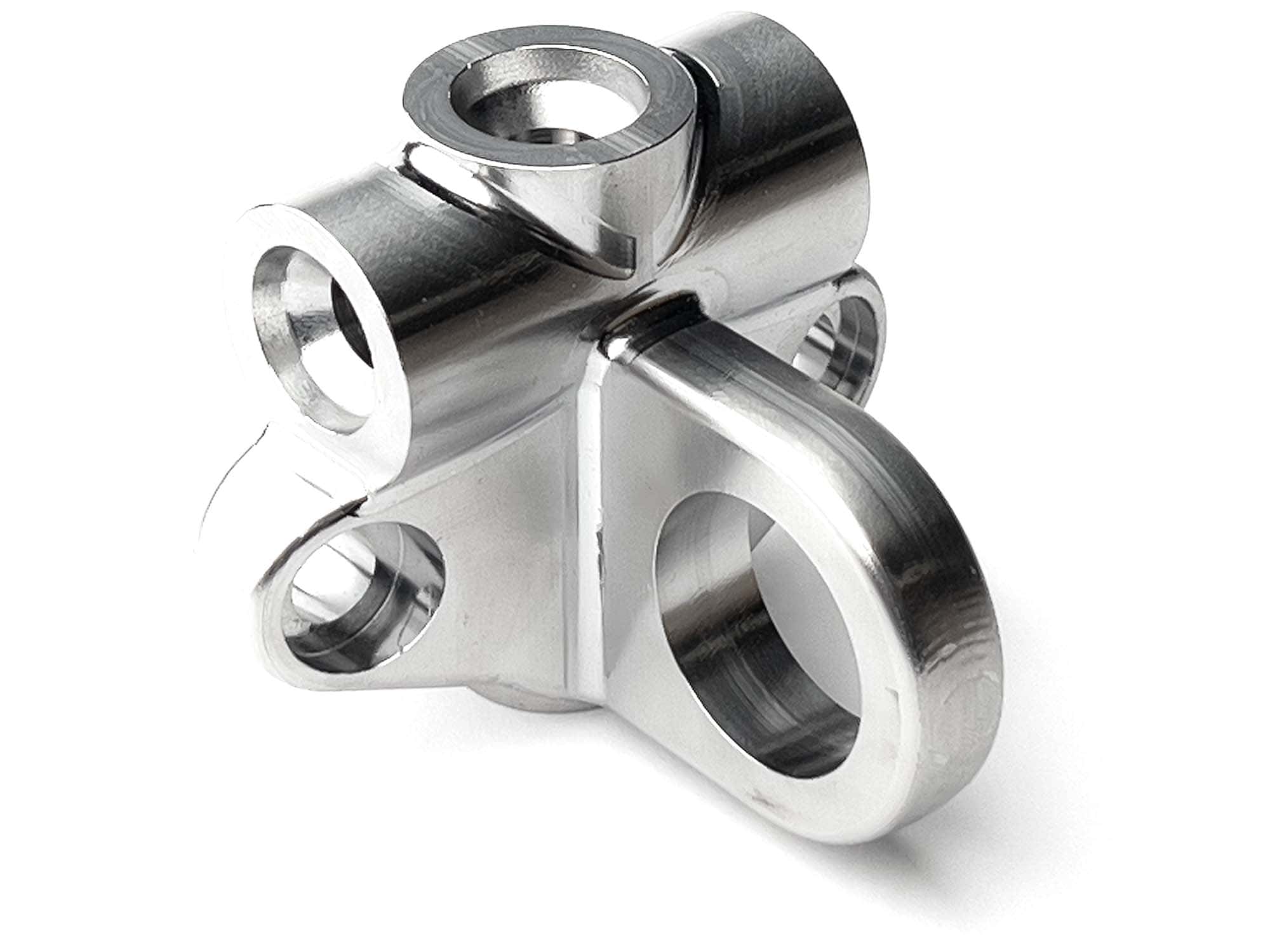 PROS
Faster and less expensive production

Excellent machinability

Improved surface finish
CONS
Slightly reduced mechanical strength

Slightly reduced toughness
MAIN FEATURES
Machining process:

CNC Machining
Tolerances: ISO 2768-1 fine (f) or medium (m) class. Info
Max size: 150x150x500 mm; 5.9x5.9x19.7 in
Lead time: <6 days


Faster and less expensive production
The 11SMnPb37 steel's exceptional machinability leads to faster, cost-effective production, providing manufacturers with a competitive edge by lowering operational expenses and expediting delivery times.




Excellent machinability
11SMnPb37 steel's excellent machinability allows for smoother, more efficient machining processes, reducing tool wear and resulting in precise, high-quality components with minimal effort.
Improved surface finish
The improved surface finish of 11SMnPb37 steel components ensures a polished appearance, reducing the need for post-processing and enhancing the final product's aesthetic and functional quality.
11SMnPb37 STEEL IMAGE GALLERY
The 11SMnPb37 steel (1.0737) is a versatile material with several advantages and a few drawbacks. Here is a summary of its pros and cons, a comparison to other steels, and suggestions for the best applications:
Pros:
Excellent machinability: Allows for smoother, more efficient machining processes and reduced tool wear.
Faster and less expensive production: Due to its machinability, 11SMnPb37 steel enables quicker production and increased productivity.
Improved surface finish: Results in a polished appearance and less need for post-processing.
Cons:
Reduced mechanical strength: The presence of lead in 11SMnPb37 steel slightly decreases its mechanical strength compared to steels without lead.
Lower toughness: The steel's lead content also reduces its toughness, making it less resistant to impact and shock loading.
Comparison to other steels:
11SMnPb37 vs. 11SMn30 (1.0715): While 11SMnPb37 has superior machinability due to lead content, 11SMn30 offers higher mechanical strength and toughness without lead, making it more suitable for applications requiring these properties.
Best applications:
Precision mechanical components: Ideal for manufacturing gears, screws, bolts, pins, and other fastening elements where good machinability is crucial.
Components requiring a high-quality surface finish: The improved surface finish reduces the need for additional post-processing and enhances the final product's appearance and functionality.
In conclusion, consider the specific requirements of your project before selecting the most suitable steel. While 11SMnPb37 steel is an excellent choice for machining applications that prioritize surface finish and faster production, other steels without lead content might be more appropriate for applications demanding high strength and toughness.
"I recently ordered a batch of custom gears from Weerg for our production line, made from 11SMnPb37 steel. I must say, I am genuinely impressed with the quality of the components and the overall service provided. The machining was top-notch, and the excellent surface finish made the gears ready for immediate use. Weerg's team was highly professional and responsive throughout the entire process. The production turnaround time was impressive, allowing us to keep our schedule on track. I highly recommend Weerg for precision mechanical components made from 11SMnPb37 steel. Their expertise and customer service are unmatched!"
11SMnPb37 STEEL PROPERTIES
| | |
| --- | --- |
| Tensile breaking load | 550 MPa |
| Modulus of elasticity | 205 GPa |
| Elongation at break | 7% |
| Density | 7,7 g/cm³ |
| Melting temperature | 1370-1400°C |
| Hardness | 146-226 HB |
| Yield strength | 440 MPa |
QUOTE IN 1 SECOND WITHOUT COMMITMENT
DON'T WAIT: UPLOAD YOUR 3D FILE AND GET A QUOTE FOR YOUR PARTS NOW!
Upload your 3D file to get one step closer to manufacturing your parts.
free instant quote