Nylon 6 + MOS2
Nylon 6 + MOS2 is a high-performance material, which is well suited for mechanical applications even in harsh environments and in the presence of contaminants. Easy to work with, it presents an excellent solution for the realization of high-performance and resilient components.
All uploads are encrypted end-to-end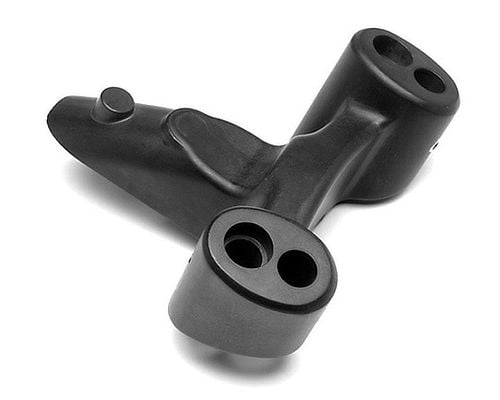 PROS
Good mechanical properties in wide-ranging temperatures

Suitable for direct contact with food

Oil and fats good inertia
CONS
Minimum tolerance ±0.10 mm



MAIN FEATURES
Process:

CNC Machining
Tolerance: ISO 2768-1 medium (m) class. Info
Max size: 300x300x100mm ; 11.8x11.8x3.9 in
Lead time: <4 days
Nylon 6 +MOS2 is a polyamide or Nylon polymer that offers good workability. It has interesting mechanical properties with high resistance and resilience combined with excellent wear resistance and self-lubrication performance. It has a high resistance to fats, oils and atmospheric agents but cannot be used in contact with concentrated acids.
Versatile and performance polymer that combines good mechanical performance, tribological properties and ageing resistance.
Tensile breaking load

75

MPa

Modulus of elasticity

1.7

GPa

Elongation at break

60

%

Density

1.14 g/

cm³

Melting temperature

235

ºC

Yield Strength

65 MPa
At Weerg, we pride ourselves on providing fast, reliable and amazing customer service. We believe that this is what distinguishes great companies from others.
QUOTE IN 3 SECONDS WITHOUT COMMITMENT
Do you want to turn your 3D project into reality?
Upload your 3D file to get one step closer to manufacturing your parts.
free instant quote