Nylon PA 12 White
It has characteristics very similar to those of the classic Nylon PA12 but it is white. This feature makes it much easier to dye and paint the pieces in bright, light colors
All uploads are encrypted end-to-end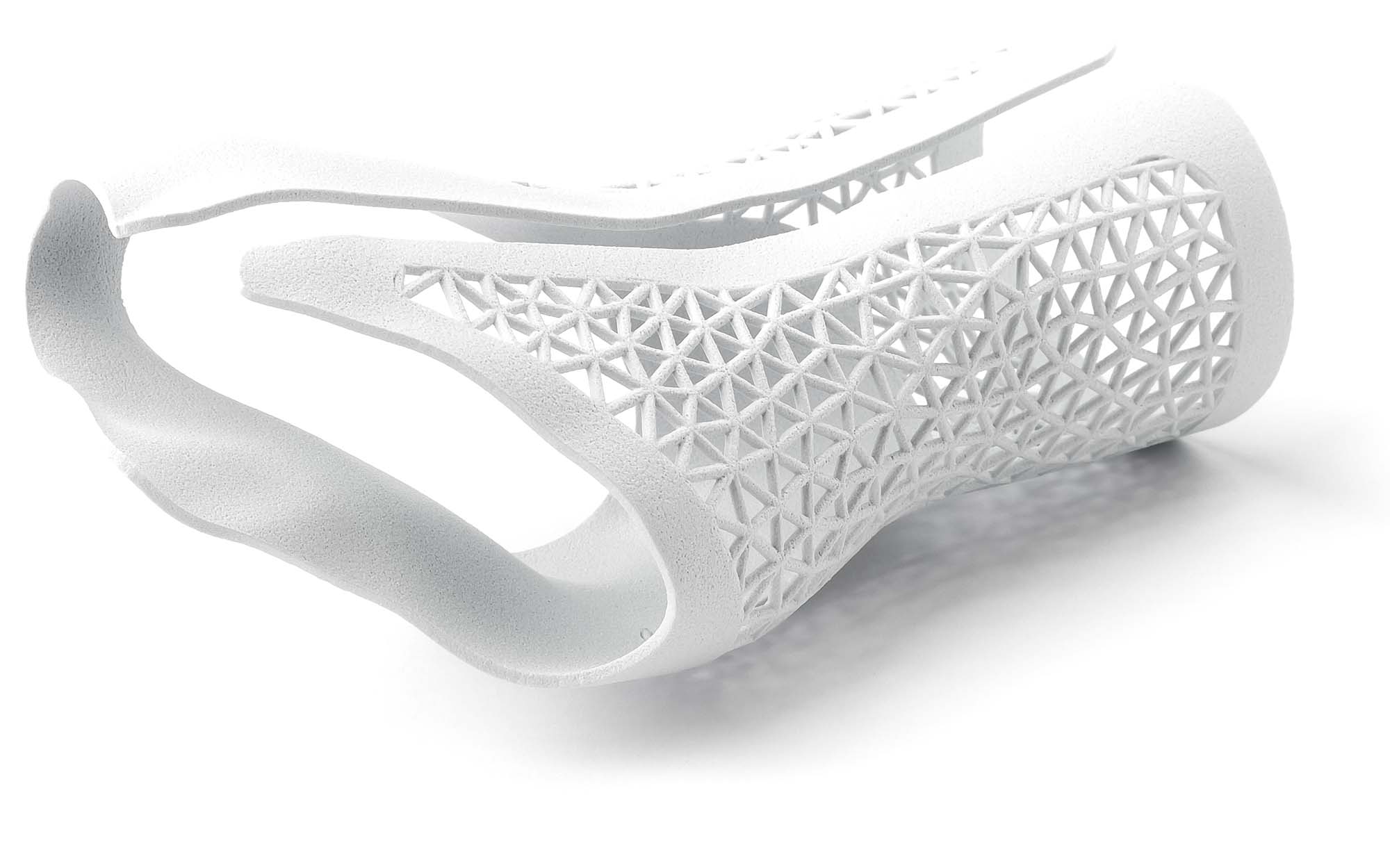 PROS
Ready for dyeing in numerous colours

Mechanical properties similar to PA12 classic

Parts are 100% full and constructed without supports

Good chemical resistance
CONS
More expensive than classic PA12

Parts with large flat surfaces may warp

More porous surface, "orange peel" effect
MAIN FEATURES
3D printing process: MJF
Tolerances: ±0,50mm < 100mm ; ±0,5% > 100mm
Max size: 380 x 284 x 380 mm ; 15 x 11.2 x 15 in
Lead time: <2 days
Nylon PA12 White is the latest version of the HP Multi Jet Fusion technology.
The excellent properties of PA12 are combined with its white colouring, which can absorb easily dyes of different pigments. Processed by HP Multi Jet Fusion 3D Printing at 100% infill and without the need for supports, it allows total freedom to the designer.
Nylon PA 12 is the best option if you want to proceed with the construction of functional parts combining good mechanical properties, resistance to moisture, greases and hydrocarbons and a very low price. It represents the best alternative to injection moulding, finally in the colour you need.
Tensile breaking load

44 MPa

Modulus of elasticity

1600 MPa

Elongation at break

12%

Flexural modulus

1800 MPa

HDT 0.45 MPa

175 ºC

Izod impact resistance

3,5 kJ/m

²
At Weerg, we pride ourselves on providing fast, reliable and amazing customer service.
We believe that this is what distinguishes great companies from others.
QUOTE IN 3 SECONDS WITHOUT COMMITMENT
Do you want to turn your 3D project into reality?
Upload your 3D file to get one step closer to manufacturing your parts.
free instant quote