Polypropylene
One of the most popular polymers in the world, it is high-performance, lightweight and chemically resistant
.
All uploads are encrypted end-to-end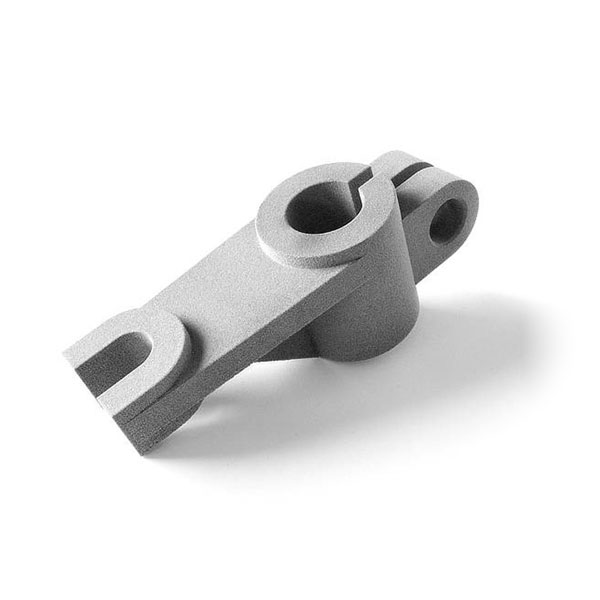 PROS
Chemical Resistance

Durability and Fatigue Resistance

Lightweight and Low Density
CONS
Warping and Adhesion Challenges

Limited Resolution
MAIN FEATURES
3D printing process: MJF
Tolerance: <

100mm ±

0

,60mm

>100mm ±0,6%

Max size: 380x284x380mm ; 15x11.2x15in
Lead time: <5 days
Polypropylene (PP), which has always been used in the manufacturing industry for its excellent mechanical properties and chemical resistance, processed with HP Multi Jet Fusion 3D printing without the need for substrates, offers designers total freedom during the design phase.

PP has always been used in the manufacturing industry for its mix of mechanical properties with good elasticity and low density, combined with excellent chemical resistance. It provides excellent resistance to moisture, chemicals and electrical insulation.

The properties of PP are well known to the market, but finally, with additive manufacturing, it is possible to produce batches of one thousand Polypropylene at a sustainable cost, without having to resort to injection moulding.
POLYPROPYLENE IMAGE GALLERY
"I would highly recommend Weerg to anyone looking to make high quality Polypropylene parts."
Tensile breaking load

30 MPa

Modulus of elasticity

1600 MPa

Elongation at break

9,5%

Flexural modulus

1500 MPa

HDT 0.45 MPa

100

°C

Izod impact resistance

3,5 kJ/m²
"Thanks to Weerg, I can make parts with Polypropylene very fast - perfect for my needs!"
QUOTE IN 1 SECOND WITHOUT COMMITMENT
DO NOT WAIT: UPLOAD YOUR 3D FILE AND GET A QUOTE FOR YOUR TPU PARTS NOW!
Upload your 3D file to get one step closer to manufacturing your parts.
free instant quote