Copper C101
C101 copper stands out for its electrical and thermal conductivity properties. Ideal for electronic and electrical applications in consumer products or in applications related to heat exchangers and cooling systems.
All uploads are encrypted end-to-end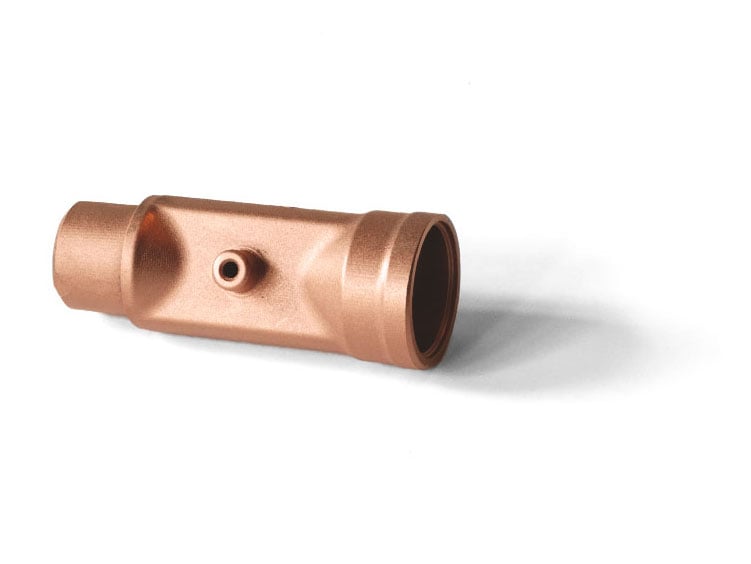 PROS
Resistant to marine and industrial corrosion




Very high conductivity (100% IACS)

Good impact resistance
MAIN FEATURES
Process:

CNC Machining
Tolerances: ISO 2768-1 fine (f) or medium (m) class. Info
Max size: 300x300x45mm ; 12x12x1.8 in
Lead time: <4 days
Copper is the most widely used material for applications where thermal and/or electrical conductivity are critical. Some noteworthy applications are related to the distribution of electric current and in heat exchangers.
Copper C101 is a variant without alloying elements and given that it is metal in pure form, it enhances the electrical and thermal conductivity properties. It has a high ductility and resistance to impacts that make it performing in a range of niche applications.
Tensile breaking load

300

MPa

Modulus of elasticity

120

GPa

Elongation at break

35

%

Density

8,91 g/

cm³

Melting temperature

1083

ºC

Izod impact resistance

1,6 kJ/m

²

Yield Strength

250 MPa
At Weerg, we pride ourselves on providing fast, reliable and amazing customer service. We believe that this is what distinguishes great companies from others.
QUOTE IN 3 SECONDS WITHOUT COMMITMENT
Do you want to turn your 3D project into reality?
Upload your 3D file to get one step closer to manufacturing your parts.
free instant quote