PEEK CF
PEEK CF has the highest mechanical properties among the materials achievable with Additive Manufacturing, allowing it to be applied in Metal Replacement practices in more extreme contexts and environments.
All uploads are encrypted end-to-end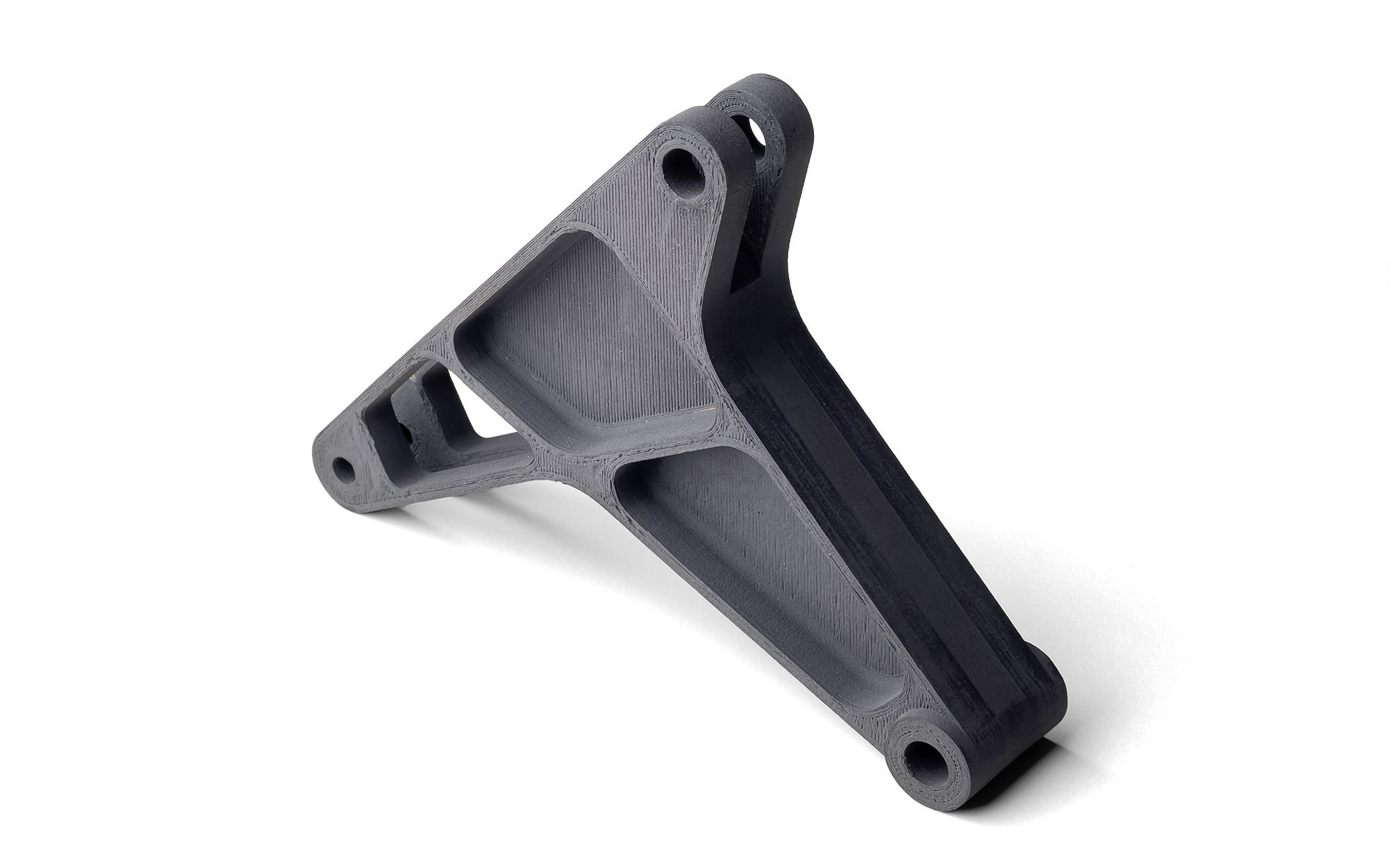 PROS
Outstanding mechanical performance

Excellent resistance to high temperatures and chemicals

Flame retardant

Best option for Metal Replacement practices with challenging performance
CONS
Non-uniform properties on all axes

Difficult to machine

More expensive material than others in 3D printing

Low impact resistance
MAIN FEATURES
3D Printing Process: FDM

Tolerance: 0.6mm<100mm; 0.75%>100mm

Max. dimensions: 300 x 300 x 400 mm; 11.8 x 11.8 x 15.8 in

Lead time: <4 days
"For Metal Replacement in the most extreme conditions"
PEEK CF is one of the best materials to date that can be processed through FDM and, despite being characterised by a poor ductile behaviour, it supports intense workloads at temperatures impossible for any other polymer: we recommend it for Metal Replacement in extreme working conditions
| Mechanical properties | |
| --- | --- |
| Tensile breaking load | 87,4 MPa |
| Modulus of elasticity | 8655 MPa |
| Elongation at break | 2,5 % |
| Flexural modulus | 6338 MPa |
| HDT 0.45 MPa | 315 °C |
| Izod impact resistance | 9,7 kJ/m2 |
At Weerg, we pride ourselves on providing fast, reliable and amazing customer service. We believe this is what separates great companies from mediocre ones.