TPU
This material offers a unique combination of softness and flexibility, making it the perfect choice for applications requiring a flexible and durable material.
All uploads are encrypted end-to-end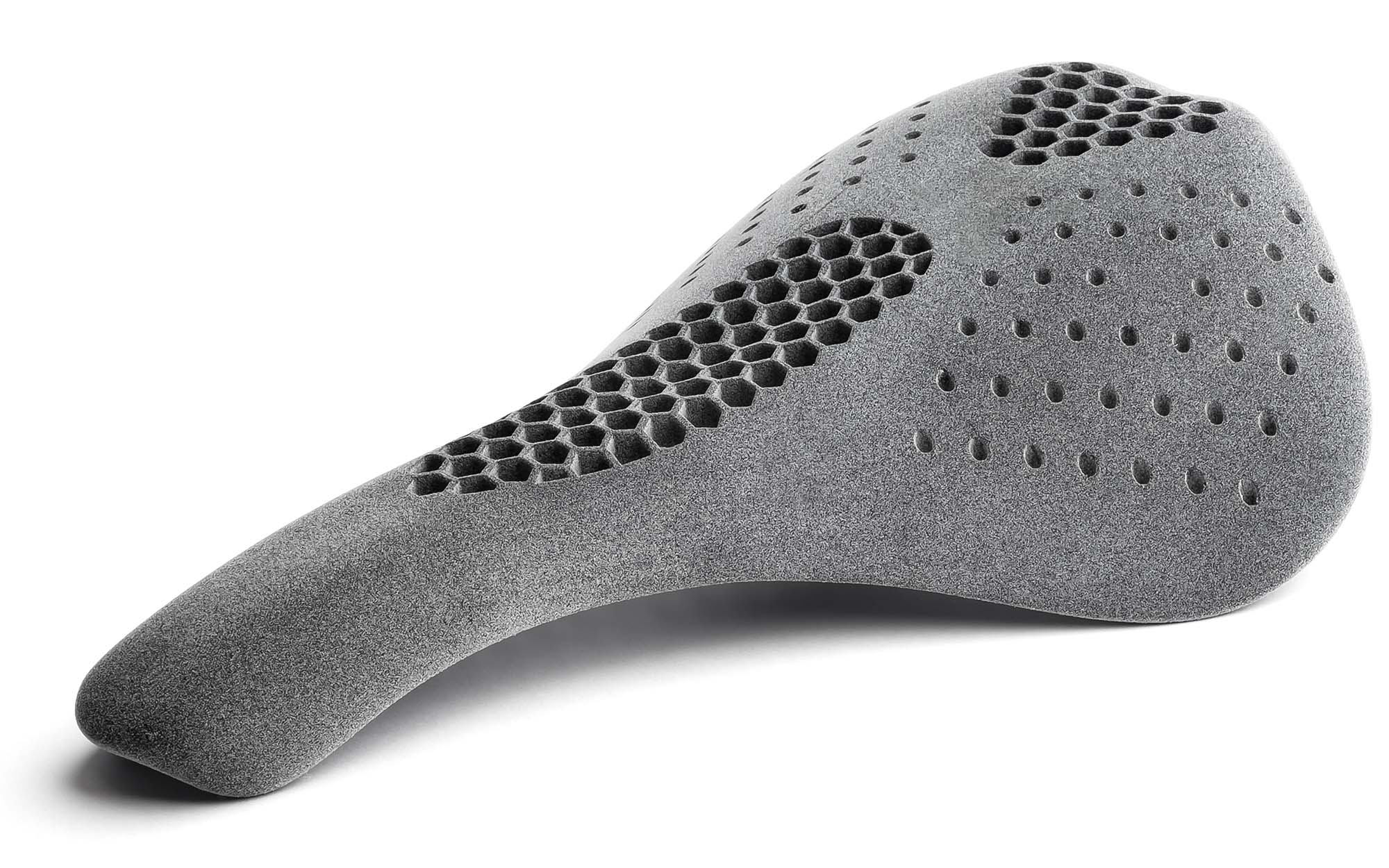 PROS
Geometric freedom typical of HP MJF

Shore 88/90A flexible material

Suitable for absorbing shocks and damping vibrations

Excellent resistance to UV and hydrolysis
CONS
Limited flexible behaviour for thick sections

Currently only available in raw gray color

High warping risk on large, wide and thin parts
MAIN FEATURES
3D printing process: MJF
Tolerance: <

100mm ±

0

,5mm

>100mm ±0,5%

Max size: 380x284x380mm; 15x11.2x15in
Lead time: <5 days
Extreme design freedom
Explore complex and unexpected shapes without the need for supports, making surprising custom parts and prototypes quickly and accurately.
Express your creative potential and shape your ideas with MJF technology on TPU.
Time to market reduced by 90%
Designers know how difficult and expensive testing a soft, flexible material can be: 3D printed TPU not only solves the problem for prototyping, but in many cases can be cost-effective in production runs.
Suitable for absorbing shocks and damping vibrations
It is perfect for designs that require flexibility and adaptability. Thanks to its high elasticity and flexibility, it is great for absorbing shocks, damping vibrations, and resisting weathering, UV rays, and some chemicals. It's highly resistant to tearing, making it ideal for pieces that need to be flexible and adaptable as for the piece in the video.
TPU material is the perfect choice for any project that requires a combination of softness, flexibility and durability.
Its superior abrasion resistance makes it a reliable material for outdoor use, while its UV protection ensures that your product won't be damaged by the rays of the sun.
It is highly flexible and can be easily manipulated to fit almost any design or shape, making it the perfect choice for footwear, medical devices, and other protective products.
In addition, it is easy to clean and care for, making it ideal for parts subject to wear and tear
Thanks to the 3D production method with MJF technology, pieces are printed without the need for supports adding better final quality and design freedom.
Our TPU material can be used in a wide range of sectors including automotive, aerospace, and medical industries, making it a versatile and reliable choice.
Finally, it is available at an affordable price, making it a cheap but effective material for any project.
With its superior protection and flexibility, it is the perfect choice for any project that requires a long-lasting and reliable material.
"I would highly recommend Weerg to anyone looking to make high quality TPU parts."
| | |
| --- | --- |
| Tensile breaking load | 9 MPa |
| Modulus of elasticity | 85 MPa |
| Elongation at break | 280% |
| Flexural modulus | 75 MPa |
| HDT 0.45 MPa | Not applicable |
| Izod impact resistance | No break |
"Thanks to Weerg, I can make parts with TPU that are both flexible and durable - perfect for my needs!"
QUOTE IN 1 SECOND WITHOUT COMMITMENT
DO NOT WAIT: UPLOAD YOUR 3D FILE AND GET A QUOTE FOR YOUR TPU PARTS NOW!
Upload your 3D file to get one step closer to manufacturing your parts.
free instant quote