PVC,

CNC machined
Use CNC-machined PVC parts to achieve the full potential of your projects. They will be durable, cost-effective and more corrosion-resistant parts than other materials.
All uploads are encrypted end-to-end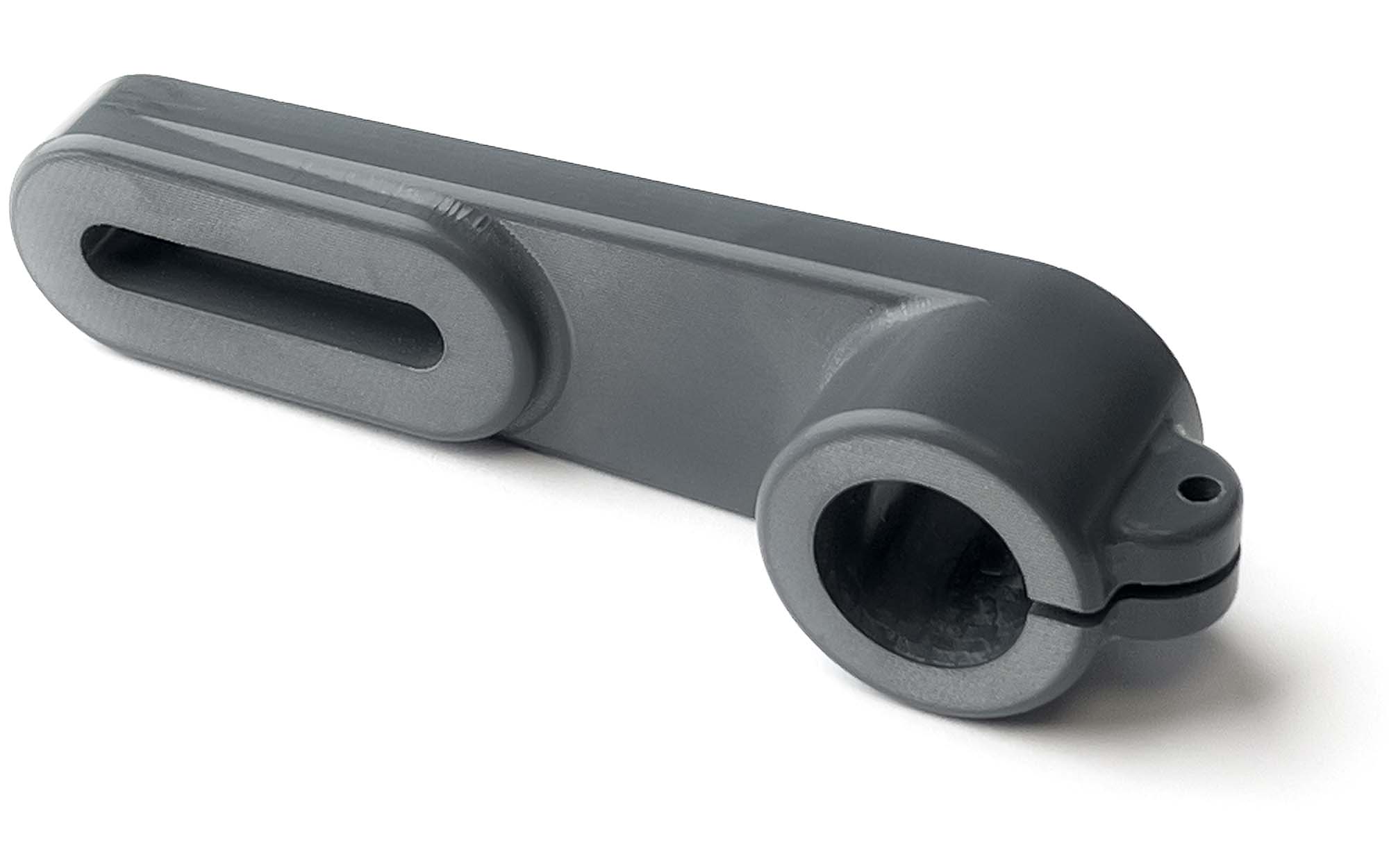 PROS
Self-extinguishing UL94 V0

Rigid and with good mechanical properties

Easy to machine and weld

Excellent electrical insulation
CONS
Limited ductility and resilience

Not suitable for food contact

The maximum operating temperature is 60°C
MAIN FEATURES
Process: CNC Machining
Tolerance: ISO 2768-1 medium (m) class. Info
Max size: 500x500x50mm; 20x20x2in
Lead time: <3 days
PVC (polyvinyl chloride) is a versatile and reliable material, ideal for many sectors .
Thanks to its chemical stability and flame-retardant properties, this material is very durable and suitable for a variety of applications. PVC also has good mechanical properties and rigid behaviour, making it perfect for milling and welding.
PVC parts are known for their superior durability, cost-effectiveness and corrosion resistance. This makes them perfect for use in a wide range of industries and applications, from automotive and aerospace to medical and electronics. In addition, CNC-machined PVC parts are 100% full and long-lasting, providing high performance for the entire period of application and use.
The cost-effectiveness of CNC-machined PVC parts is a big advantage. They can be produced quickly and efficiently and, in most cases, are less expensive than traditional metal parts. This makes them perfect for applications where cost is a decisive factor.
In addition to being cost-effective, these parts are also more resistant to corrosion than metal parts. This makes them ideal for applications where moisture or other corrosive elements may be present.
However, it is important to be aware of the limitation of this material: the maximum use temperature is 60°C, a factor that must be taken into account during the design phase.
"

I am thankful that I have had access to the excellent products and services of Weerg that have enabled me to make top quality parts with PVC.

"
Tensile breaking load

55 MPa

Modulus of elasticity

3000 MPa

Elongation at break

10%

Flexural modulus

3000 MPa

HDT 0.45 MPa

72 ºC

Izod impact resistance

20 kJ/m

²
"Parts made with Weerg PVC CNC machining service are much stronger and more reliable than I imagined."
QUOTE IN 1 SECOND WITHOUT COMMITMENT
DO NOT WAIT: UPLOAD YOUR 3D FILE AND GET A QUOTE FOR YOUR PVC PARTS NOW!
Upload your 3D file to get one step closer to manufacturing your parts.
free instant quote