Steel 39NiCrMo3
Steel Alloy EN39 (AISI 9840), a high-performance material offering exceptional strength, toughness, and wear resistance. Ideal for challenging applications.
All uploads are encrypted end-to-end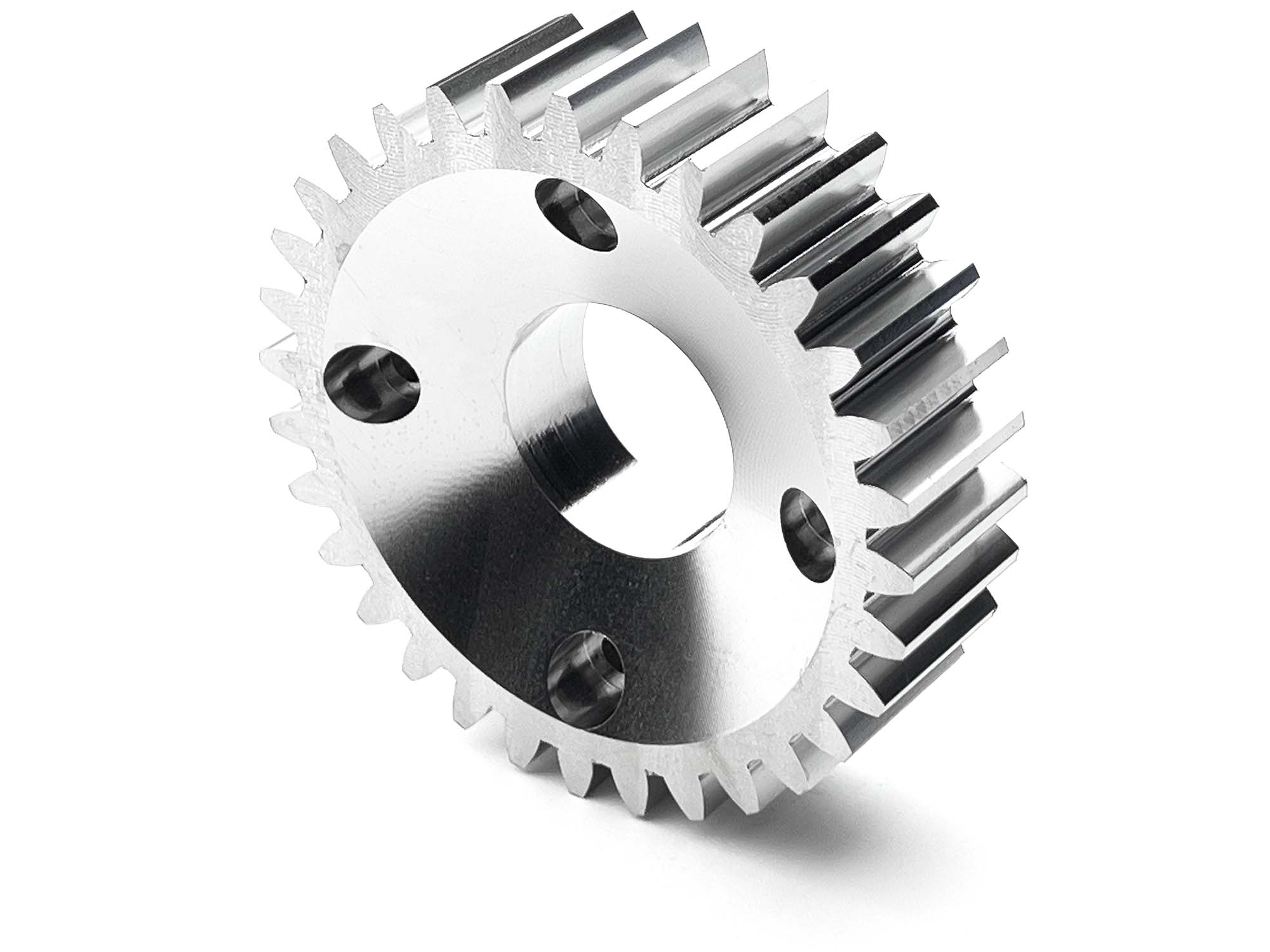 PROS
High strength and toughness

Excellent wear resistance and fatigue strength

High-stress mechanical applications

Widely used in the construction and automotive industries
CONS
Low corrosion resistance

More expensive than other types of steel

It requires specialized welding techniques
MAIN FEATURES
Machining process:

CNC machining
Tolerances: ISO 2768-1 fine (f) or medium (m) class. Info
Max size:

300 x 300 x 120 mm; 11.8 x 11.8 x 4.7 in
Lead time:

<6 days
High strength and toughness
Designed through a fine combination of alloying elements and heat treatment processes, AISI 9840 is designed to withstand the most challenging applications, offering both durability and strength.
Excellent wear resistance and fatigue strength
Thanks to careful design and heat treatment processes, AISI 9840 offers greater durability, making it ideal for applications with repetitive stress cycles or abrasive environments. Excellent for projects requiring consistent performance, long life and subject to critical environments.
High-stress mechanical applications
Thanks to its exceptional strength, toughness and wear resistance, AISI 9840 offers reliable performance in challenging conditions. Rely on this robust alloy to meet the stringent requirements of your most complex projects.
STEEL ALLOY EN39 IMAGE GALLERY
In the constantly changing panorama of materials engineering, choosing the right steel alloy can be a tough task. However, for those looking for a versatile, high-performance option, the Steel Alloy EN39 (AISI 9840) is an ideal candidate. In this short review, we will explore the key strengths and potential drawbacks of this alloy, comparing it with some of its competitors, to demonstrate the reason why it could be the perfect choice for your next project.
Pros
Outstanding Strength: EN39 Steel offers an impressive combination of tensile strength, yield strength and hardness. This high-performance alloy is suitable for challenging applications, including gears, axles and heavy-duty machinery parts.
Excellent Toughness: The toughness of the alloy ensures its ability to withstand significant impact and breakage, making it suitable for dynamic loading conditions and fatigue-prone applications.
Higher Hardenability: EN39 has excellent hardenability, enabling uniform hardness throughout the material, even in massive cross-sections, which can be a challenge for other steel alloys.
Easy Machinability: Despite its high strength, EN39 is relatively easy to machine, allowing efficient and economical production processes.
Good Wear Resistance: Due to its combination of hardness and toughness, EN39 Steel offers excellent wear resistance, reducing the need for frequent maintenance and parts replacement.
Cons
Moderate Weldability: Although EN39 offers numerous advantages, its weldability is moderate compared to other steel alloys. Preheating and post-welding stress relieving measures are required to avoid cracking and maintain the desired properties of the alloy.
Potential for Corrosion: EN39 is not intrinsically corrosion resistant, which may require additional surface treatments such as varnishing, galvanising or coating to protect it from harsh environments.
Comparison with other steel alloys
Compared to AISI 4140, EN39 has similar mechanical properties, but with higher toughness. However, AISI 4140 has a slight advantage in terms of weldability and is more readily available on the market.
Compared to AISI 4340, EN39 offers better machinability and comparable strength. However, AISI 4340 offers better overall corrosion resistance and higher fatigue strength.
Compared to AISI 1045, EN39 offers superior strength, toughness and wear resistance. On the other hand, AISI 1045 boasts better weldability and is generally cheaper.
"Weerg produced high-quality EN39 components for our heavy machinery, exceeding our expectations. Their responsive team ensured our requirements were met, resulting in improved machinery performance. Highly recommended for those seeking a reliable partner in Steel Alloy EN39 production."
steel alloy EN39 PROPERTIES
Tensile breaking load

970 MPa

Modulus of elasticity

205 GPa

Elongation at break

12%

Density

7,87 g/

cm³

Melting temperature

1580°C

Hardness

270 Brinell

Yield Strength

700 MPa
"Weerg exceptional EN39 parts and Customer Support made a significant difference in our demanding applications. Their technical team optimized the design for manufacturability, ensuring timely shipping. Weerg is our go-to partner for EN39 parts."
QUOTE IN 1 SECOND WITHOUT COMMITMENT
DON'T WAIT: UPLOAD YOUR 3D FILE AND GET A QUOTE FOR YOUR PARTS NOW!
Upload your 3D file to get one step closer to manufacturing your parts.
free instant quote