Brass OT58
Brass is an easy-to-work material from which precise parts can be obtained. It can also be hot worked by deformation. Its use is widespread in the creation of small parts and components for hydraulic and heating systems.
All uploads are encrypted end-to-end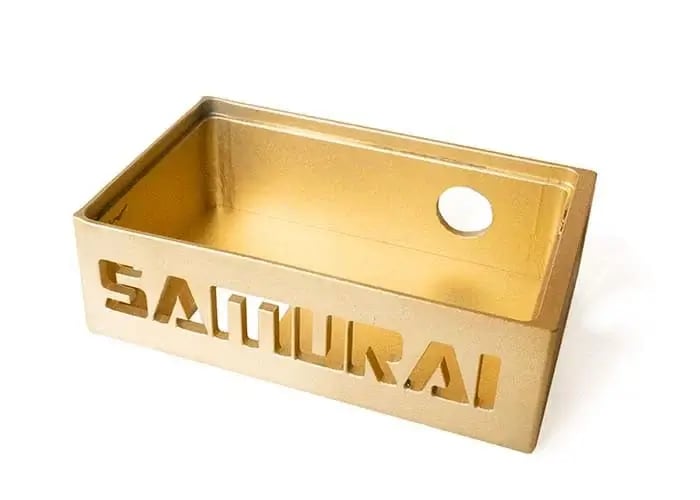 PROS
Particularly corrosion resistant brass

Good traction strength

Good breaking load
MAIN FEATURES
Machining Process:

CNC
Tolerance: ISO 2768-1 fine (f) or medium (m) class. Info
Max size: 300x300x50mm ; 12x12x2 in
Lead time: <4 days
Brass is a non-ferrous metal with good mechanical properties, workability, combined with excellent chemical resistance. Also great for applications where low friction or good electrical conductivity are required.
Brass is the most used material in the taps and fittings sector thanks to the ease of processing and precision of the components that can be obtained. Also ideal for applications requiring low friction.
Tensile breaking load

480

MPa

Modulus of elasticity

97

GPa

Elongation at break

20

%

Density

8,4 g/

cm³

Melting temperature

870

ºC

Hardness

120 Brinell

Yield Strength

420 MPa
At Weerg, we pride ourselves on providing fast, reliable and amazing customer service. We believe that this is what distinguishes great companies from others.
QUOTE IN 3 SECONDS WITHOUT COMMITMENT
Do you want to turn your 3D project into reality?
Upload your 3D file to get one step closer to manufacturing your parts.
free instant quote