ABS LIKE PRO RESIN
An improved chemical formula for an improved Acrylonitrile Butadiene Styrene ABS resin to get better mechanical properties compared to the standard resin.
All uploads are encrypted end-to-end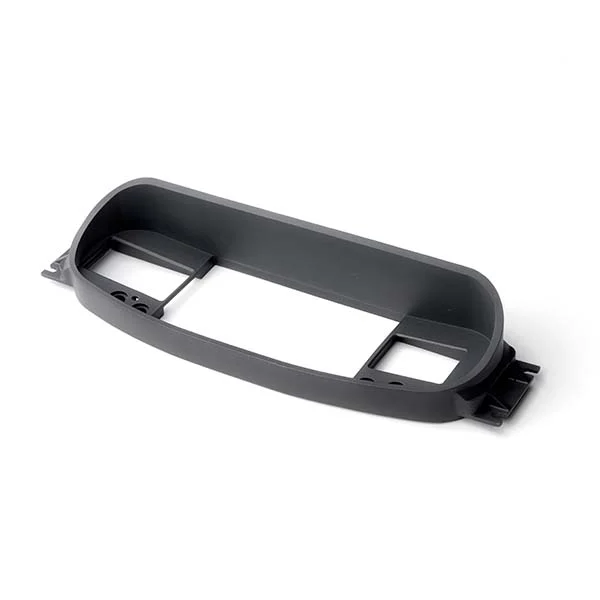 PROS
Smooth surface

High detail

Impact resistance

Isotropic

Good dimensional accuracy
CONS
Low HTD 0.45 MPa at 63 °C

Supports removal points can be visible
MAIN FEATURES
3D printing process:

LSPc (3D resin)
Tolerance:

0,3mm<100mm; 0,3%>100mm
Max size:

274x155x400 mm; 10.8x6.1x15,7 in
Lead time:

<2 days
Compared with other common thermoplastic polymers used in injection molding and additive manufacturing ABS material provides favorable mechanical properties such as impact resistance and high rigidity. It has also a good dimensional stability. In general ABS is a good high and low temperature material, anyway this ABS Like pro is made from resin, therefore it does not have a particular heat resistance compared with the others ABS plastic on our list.
Electrical properties: it has low electricity conductivity that is especially helpful for products requiring electrical insulation protection.
Chemical resistance: resistant to aqueous acids, alkalis, concentrated hydrochloric and phosphoric acids and animal, vegetable and mineral oils.
Can ABS be reused? Yes, ABS is a good recycle material. Raw ABS is more expensive so recycling it is becoming more and more popular.
Tensile breaking load

53

MPa

Modulus of elasticity

1800

MPa

Elongation at break

43

%

Flexural modulus

1780

MPa

HDT 0.45 MPa

63

ºC

Izod impact resistance

53 kJ/m

²
At Weerg, we pride ourselves on providing fast, reliable and amazing customer service. We believe that this is what distinguishes great companies from others.
QUOTE IN 3 SECONDS WITHOUT COMMITMENT
DO YOU WANT TO TURN YOUR 3D PROJECT INTO REALITY?
Upload your 3D file to get one step closer to manufacturing your parts
free instant quote