Yes, you can choose the shipping date you prefer
You can customize the shipping date by clicking the "Choose date" button on the right.

A calendar will open with all available dates for shipping.

You can choose a date from among those available or a date further away than the one planned.
1. Click on "Choose date"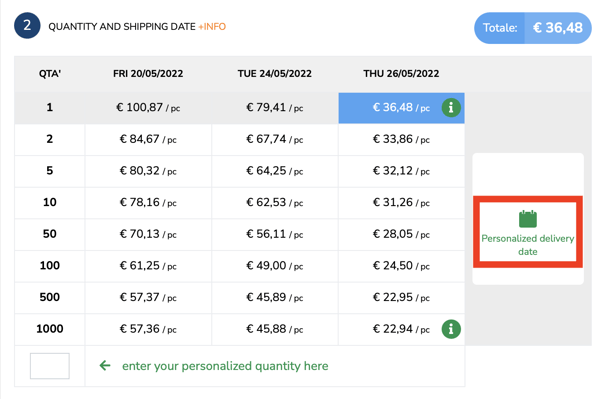 2. Select your customized shipping date from the calendar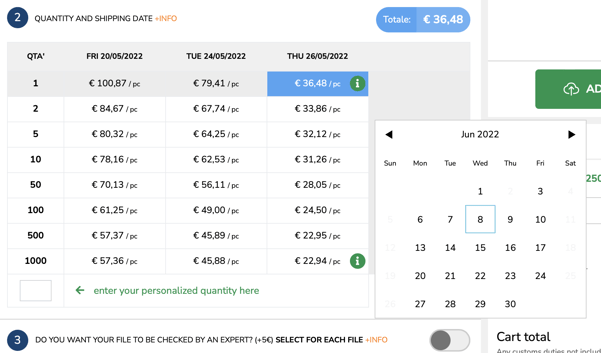 2. You will immediately see a new column with your personalized shipping date