5-axis CNC Drilling Online
CNC drilling services that includes the centring of holes, countersinking, boring, threading, tapping and opening operations, carried out through CNC stations on 5 axes in continuous processing.
Production capacity
Dedicated machinery and 24/7 operations
Instant Quote
Proprietary quoting algorithm, precise thanks to AI
Technical Consultancy
We offer you direct consultancy for your project
Best price online
Direct producers for thousands of customers in Europe
Our Online CNC Drilling Service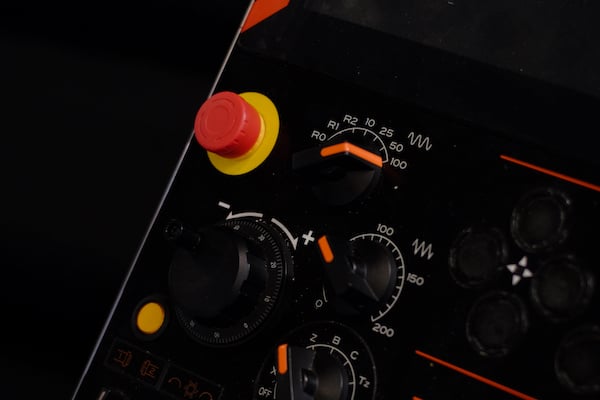 State-of-the-art machinery
The best machine for every geometry
Weerg's wide range of CNC drilling machines allows you to have the flexibility to select the best technology and production equipment for each application, based on the geometry to be produced. This allows us to guarantee our high quality standards and offer competitive prices
Production capacity
24/7 in-house production
The range of machines at our headquarters allows us to satisfy requests for both prototypes and productions and runs with short and guaranteed shipping times. Full production control also allows us to lower production costs for our customers for slow deliveries
Materials available for Drilling
How does CNC Drilling work?
CNC drilling is a process that, together with other operations such as centring the holes, boring, threading, countersinking, boring and tapping, unlike other processes, are not performed on board the machine, but directly during the CAM phase. Our CAM operators are highly specialized technicians who are able to create machine instructions that allow you to obtain the part exactly as envisaged in the project, and above all very quickly, saving machine hours and unnecessary processing costs.
​
Free Online CNC Drilling Quote
Our CNC processing service, including milling, lathing, drilling and other operations such as countersinking and tapping, means you receive an instant and free quote. Our AI-based estimation algorithm allows you to receive a quote in a few moments of your processing, just by uploading a 3D .step or .stp file and configuring the project with options such as material, finish and tolerances. Production can take as little as 3 working days.
Frequently Asked Questions
What are the advantages of 5-axis systems?
5-axis machines offer two more rotary axes than traditional machining centres. These additional axes make it possible first, to reach all the side faces of a component, meaning enhanced processing and a lower number of positions, therefore a higher precision and repeatability. In addition, the additional axes allow the milling cutter to always be positioned in an optimal position for processing. These additional capabilities allow otherwise impossible processing
Where are CNC parts produced?
All CNC processing, whether milling, milling or drilling, are produced in the Weerg plant, in the province of Venice, Italy. Our supply chain is directly between producer and customer, which means we are able to guarantee the best online price and build direct trust partnerships. Our rework rate is less than 1.2% because we operate a double quality control on every piece that leaves Weerg premises.
Do you check my files before you produce them?
Yes, the files will go through a feasibility analysis once the order has been received. Only after analysis will we confirm your order and unlock your payment method. If there are any inconsistencies or non-feasibility, you will be contacted by email or telephone in order to find a solution to take the processing forward.