The customer
Ursus is an Italian company with over 50 years of history in the field of metalworking and bicycle components.
Since its founding in 1967, the company has been characterized by a strong drive for innovation: it was the founder himself, Sergio Ferronato, who patented his own version of the quick-release lock on steel saddles in 1966.
His innovative spirit has been cultivated over the decades through research and design, making Ursus one of the world's most recognized brands in the cycling and precision engineering sector.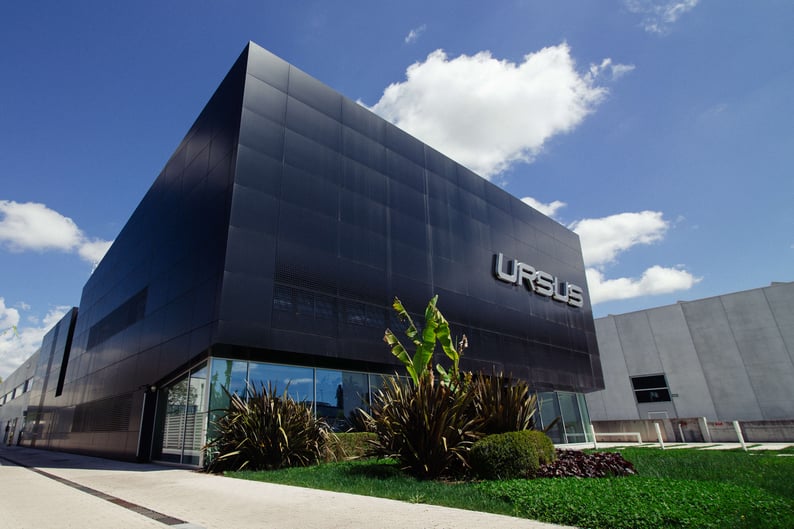 The challenge
For a company like Ursus, which focuses on innovation in cycling accessories, it is important to be able to integrate its products with as many models on the market as possible.
For example, when designing the new Magnus H.02 handlebar, the challenge for Ursus' designers was to create an attachment system that would fit perfectly on all frames on the market.
While most bicycle frames use standard dimensions, a custom fit is the best solution to achieve an excellent result.
Due to the low number of copies of fits, it is therefore not feasible to produce the components by injection molding: the high production costs of the mould make the price of customization too high.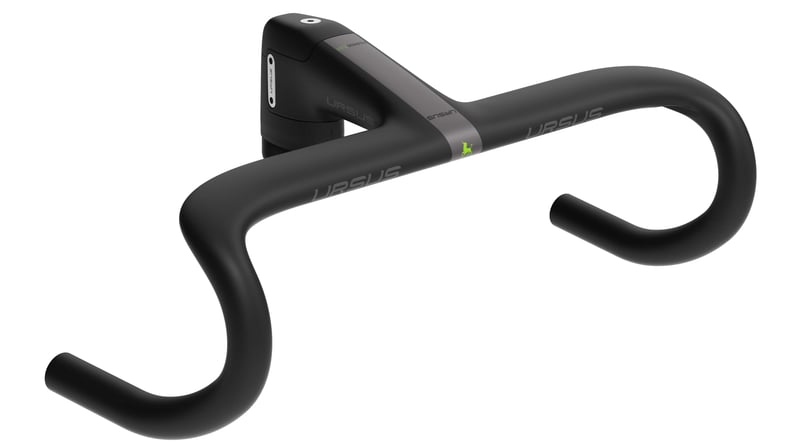 The Project
"Magnus H.02 is a handlebar for racing bicycles that we have worked a lot on," says Matteo Cortese, Product Designer at Ursus, "this product allows us to combine lightness, ergonomics and aerodynamics to achieve an unforgettable riding experience. The problem for Matteo and his team was being able to tailor the handlebar to the different frame models available on the market: "Often, when some bicycle manufacturers contact us to fit one of our products on their frames, they provide us with different dimensions from project to project. Therefore, our aim is to create customized solutions so that we can adapt our product perfectly to each frame".


The Solution
To fit the Magnus H.02 handlebar, Matteo and his team had thought to create different spacers that would adjust the height of the linkage on the different frames: the problem of the low production run for each customization made production by injection molding economically not feasible.
In this way, the Ursus team decided to test the HP Multi Jet Fusion technology of the Weerg Online Service: "Through the MJF technology, Weerg enabled us to produce very good finished parts with good isotropic mechanical properties. Online, we were able to order and receive within ten days all the few thousand units we needed for the project."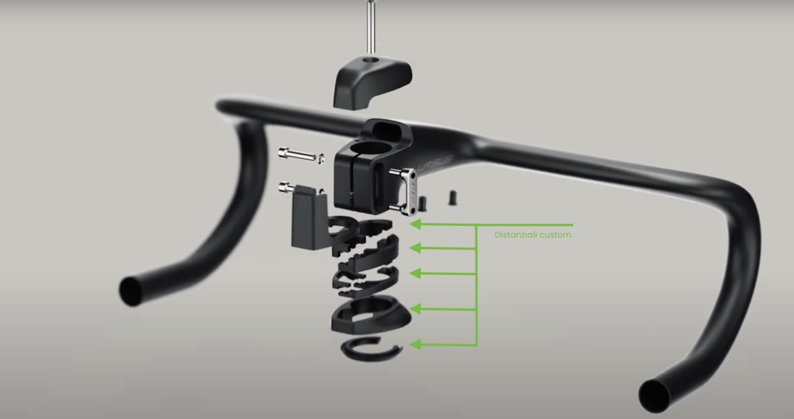 Ursus' designers first ordered a number of samples to test their mechanical properties and, once they had identified the best solution, they were able to place a quick order for the required units. "One of the most convenient aspects of Weerg," Matteo continues, "is that we can quickly re-order the parts that have already been produced and we are sure to receive them in less than two weeks."
Rapid Prototyping
Another benefit that Weerg has introduced into the Ursus design cycles is related to rapid prototyping: being able to quickly test your expectations with a functional prototype is a truly revolutionary opportunity for a Product Designer.

Matteo again tells us: "Given the low cost of production and the very short lead time, we started to create functional prototypes for each project. We can thus have a part on which we can carry out stress tests that show us whether changes need to be made to the design, saving a lot of time.

Without Weerg, getting a prototype of this size would take us at least €5000 and a month and a half of waiting; but with Weerg, I can order it for a few tens of euros and receive it within a week."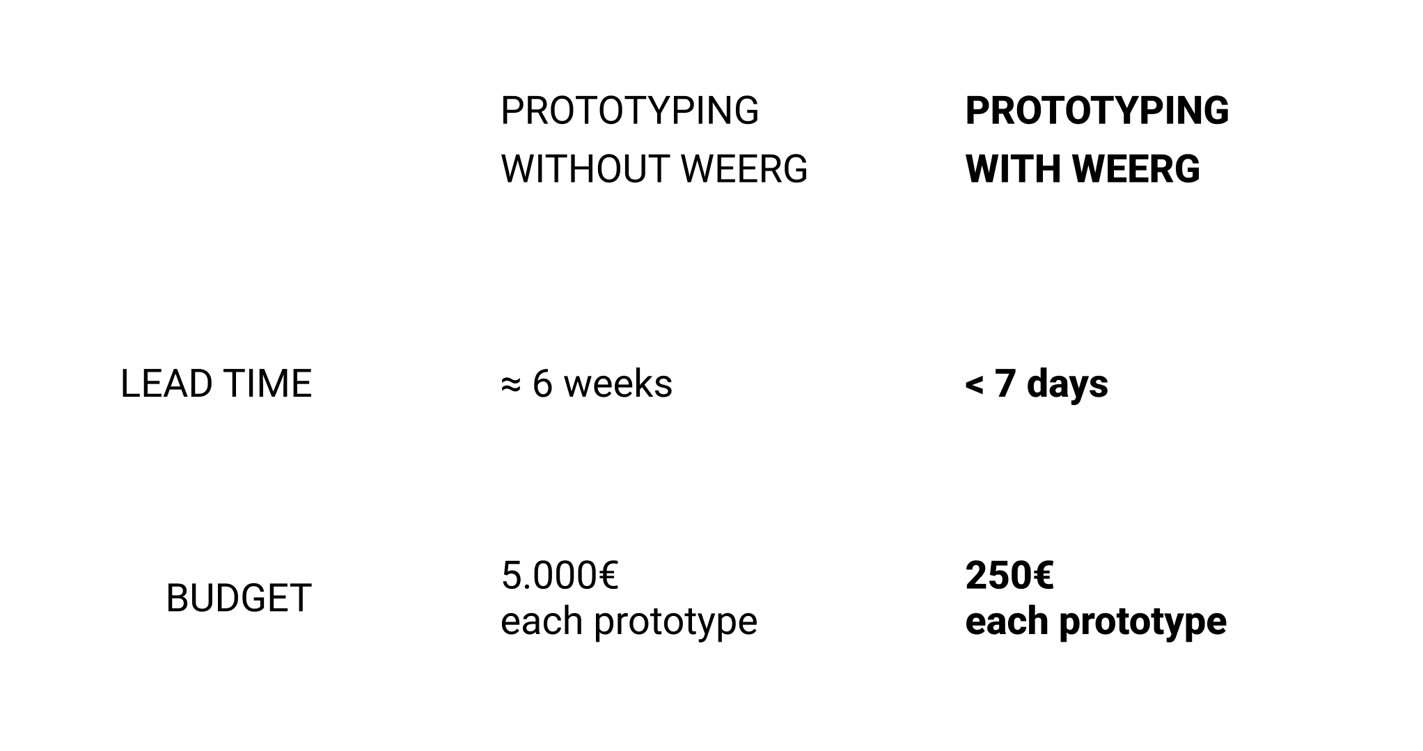 Additive Manufacturing using Multi Jet Fusion technology makes it possible to receive functional prototypes or finished parts with excellent mechanical and aesthetic results: in both design and prototyping, it saves up to 20 times the available budget and development time.


Would you like to know more about Weerg and Online Manufacturing? Upload your file on our Quotation Tool to receive an offer immediately, or contact our team of experts who are available to support you in the production.