PEEK
PEEK is a polymer used in the industrial and aerospace field thanks to its exceptional mechanical properties, very similar to those of some metal alloys: in its filament-worked version, it allows to obtain complex geometries, freeing the Designer of most of the design constraints and limitations of traditional manufacturing technologies.
All uploads are encrypted end-to-end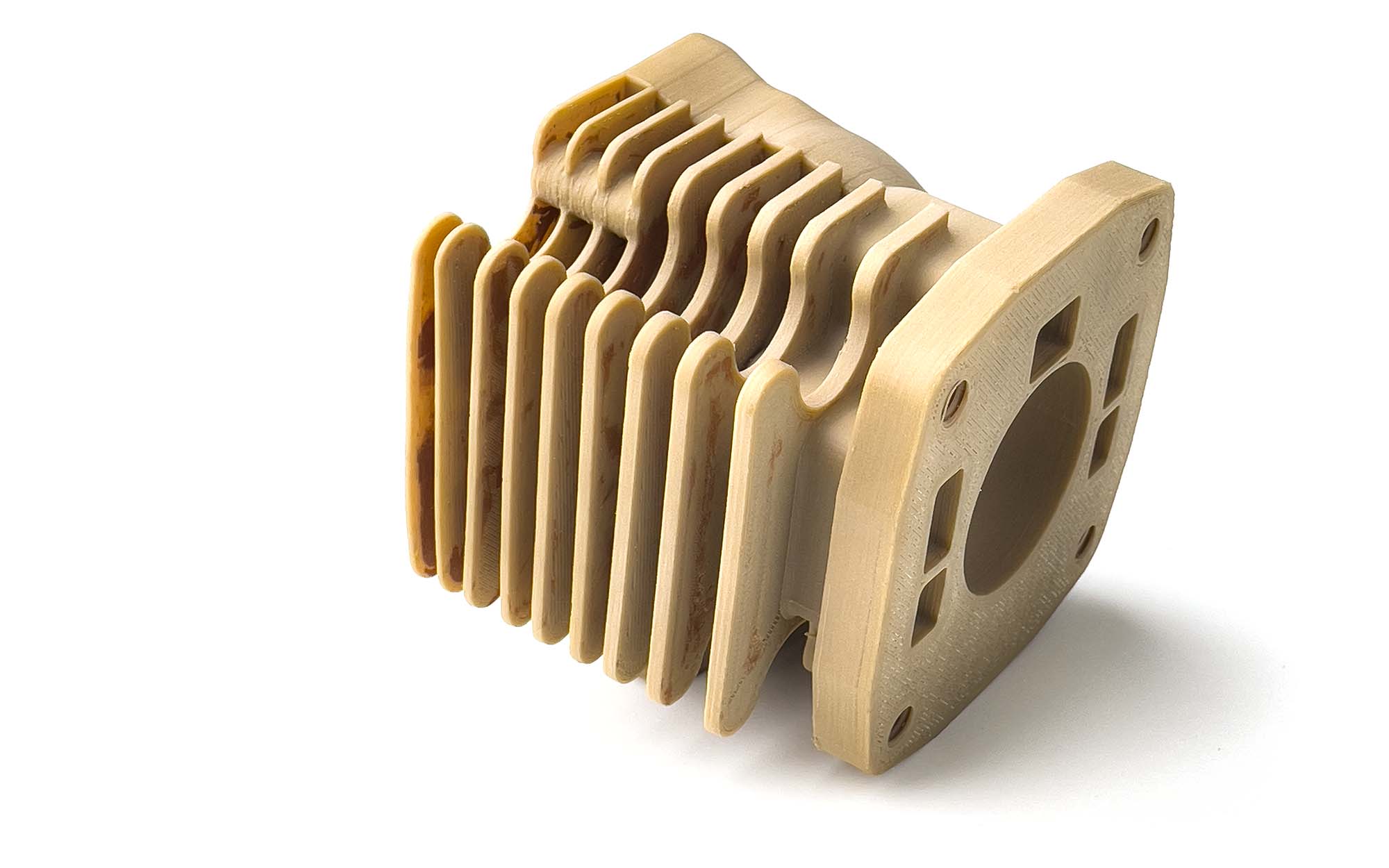 PROS
Excellent mechanical performance

Excellent resistance to high temperatures and chemicals

Flame retardant

Best option for Metal Replacement practices
CONS
Non-uniform properties on all axes

Difficult to print

More expensive material than others in 3D printing

Low impact resistance
MAIN FEATURES
3D printing process:

FDM
Tolerance: < 100mm ± 0,60mm; > 100mm ± 0,75%
Max size: 300 x 300 x 400 mm; 11,8 x 11,8 x 15,8 in
Lead time: <3 days
Due to its properties similar to many non-ferrous alloys, PEEK is used for all projects that require performance excellence in any working environment: either at high temperatures or immersed in water, greases, oils or other chemical agents.
Tensile breaking load

100

MPa

Modulus of elasticity

3,7

MPa

Elongation at break

3

%

Flexural modulus

3612

MPa

HDT 0.45 MPa

180

ºC

Izod impact resistance

7,1 kJ/m

²
At Weerg, we pride ourselves on providing fast, reliable and amazing customer service.
We believe that this is what distinguishes great companies from others.
QUOTE IN 3 SECONDS WITHOUT COMMITMENT
Do you want to turn your 3D project into reality?
Upload your 3D file to get one step closer to manufacturing your parts.
free instant quote